Yesterday, I made a trip to the Texas State Capital for the first time during this campaign. As I walked the halls of this beautifully built structure of "Sunset Red" granite from Marble Falls, TX, I could feel the Texas history come alive right before me. It was a very humbling and inspiring experience. Many great men and women have fought for our Liberty & Freedom in Texas, but the one that I feel I can relate to the most is William Barret Travis. Most Texans that went to school in our state are very familiar of Mr. Travis' heroism as the commander of the Republic of Texas at the Battle of the Alamo, but many may not realize that he came to Texas for a rebirth of life. 
Stricken with a large sum of debt and failure, Travis left his family behind in Claiborne, AL to settle in Stephen F. Austin's Texas colony to practice law. Travis became an army officer and was ordered to reinforce the Alamo garrison in San Antonio de Bexar. He took command after James C. Neill gave up the post to attend to family matters. Facing an overwhelming force of Mexican troops under the command of General Antonio Lopez de Santa Anna, Travis commanded the 180 defenders of the Alamo, including such figures as David Crockett and Jim Bowie. Many of the soldiers feared that they were not going to win. To help settle the troops, Travis gave a speech similar to this dramatization:
After Travis' speech, the 180 soldiers who came from all walks of life and countries, including Mexico, for the sake of freedom declared "Victory or Death" and fought heroically for 13 days before The Alamo fell on March 6, 1836, ending Travis' life. The remaining survivors were executed by Santa Anna because he considered them pirates instead of prisoners of war. Upon receiving the message of the fall of the Alamo, Santa Anna's actions, and Travis' heroism, Sam Houston implemented a war plan that successfully defeated Santa Anna and giving Texas it's Independence from the overreaching Mexican government.
Like Travis, my family and I moved back to Texas for a second chance after several personal failures. Although we were considered a white minority in a predominately African American community nearly 10 years ago, we were welcomed by the community to become a part of the fabric of our neighborhood. Although we have struggled together, we also learned that our diversity is the cornerstone of our strength. The district has changed a lot since we moved here, and most fear what the future holds for the citizens of district 147. Our Liberty and Freedoms that were granted to us over 180 years ago in 1836 are again being attacked and taken away. 
Most around Houston have already written off this campaign as a "no-win" situation just like most did about the Alamo, but their words will not discourage me from fighting for our Liberty, Freedom, and Future. I may not be William B. Travis, but like him, I will not run away. I encourage you to stand with me. If you choose to do so, we will not only show Houston our strength in our diversity is what patriotism is about, but we will also deliver a fatal blow to those that try to take away our freedom. 
Your choice #MATTers! I ask you to volunteer and donate to this campaign for the sake of Liberty. Without you we cannot win, but with you, WE CANNOT LOSE!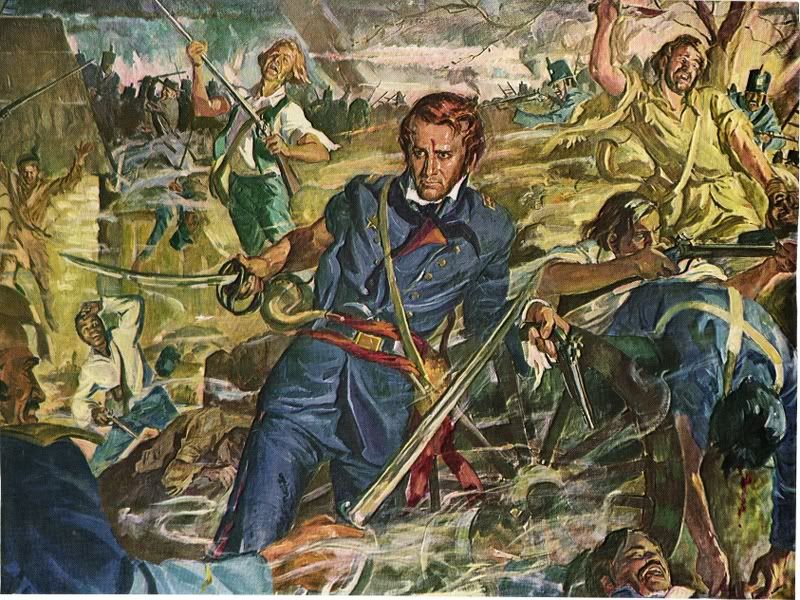 Do you like this post?